BWT @ISH2019
The ISH is the world's biggest trade fair and international industry meeting place for the responsible use of water and energy in buildings. For the presence of BWT, one of the leading companies in Europe for water treatment systems, we developed interactive exhibits, which amazed the guests and made them stay longer at the stand. In this way, the contents were brought into the focus of the visitors through various scenarios of water treatment.
The advantages of BWT's soft water systems were illustrated on the one hand via a virtual shower, which was triggered by a motion sensor. Purposeful sound design and displays installed in the ceiling and floor gave an immersive impression. Furthermore we realized an interactive RFID-based product presentation. Visitors were able to pick up various objects found in bathrooms from a shelf. A display integrated in the mirror showed information about the matching solutions from BWT.
CLIENT
BWT
Media Apparat
IN COOPERATION WITH
cropd
Bernhard Ranner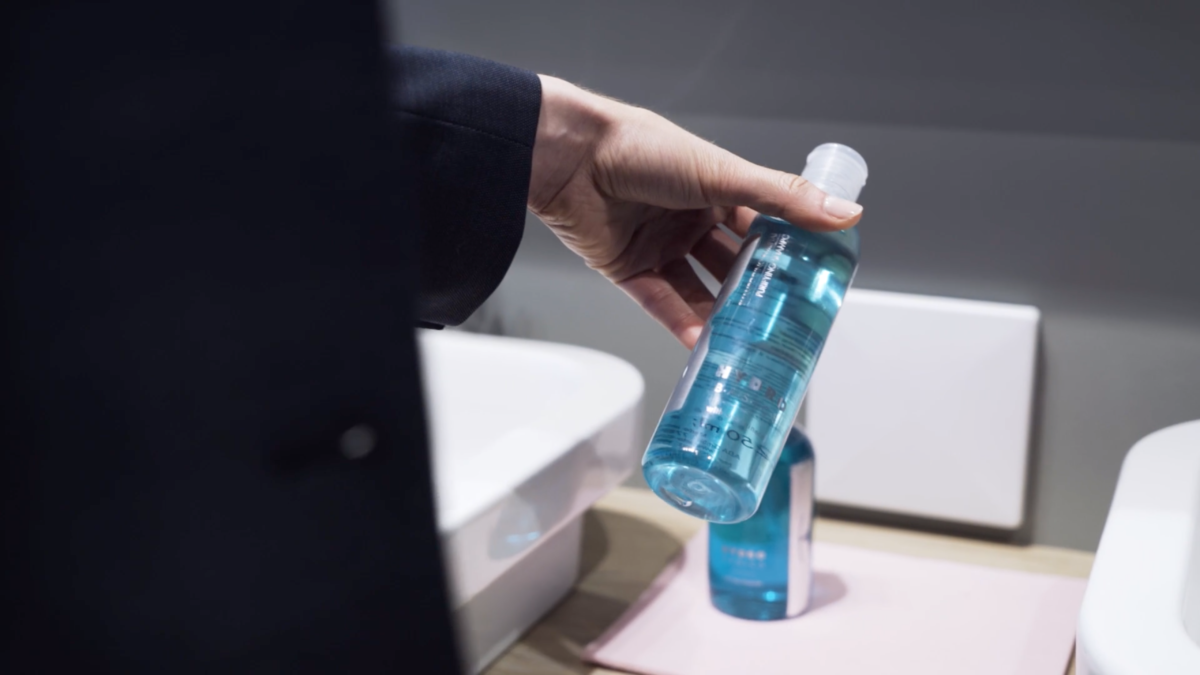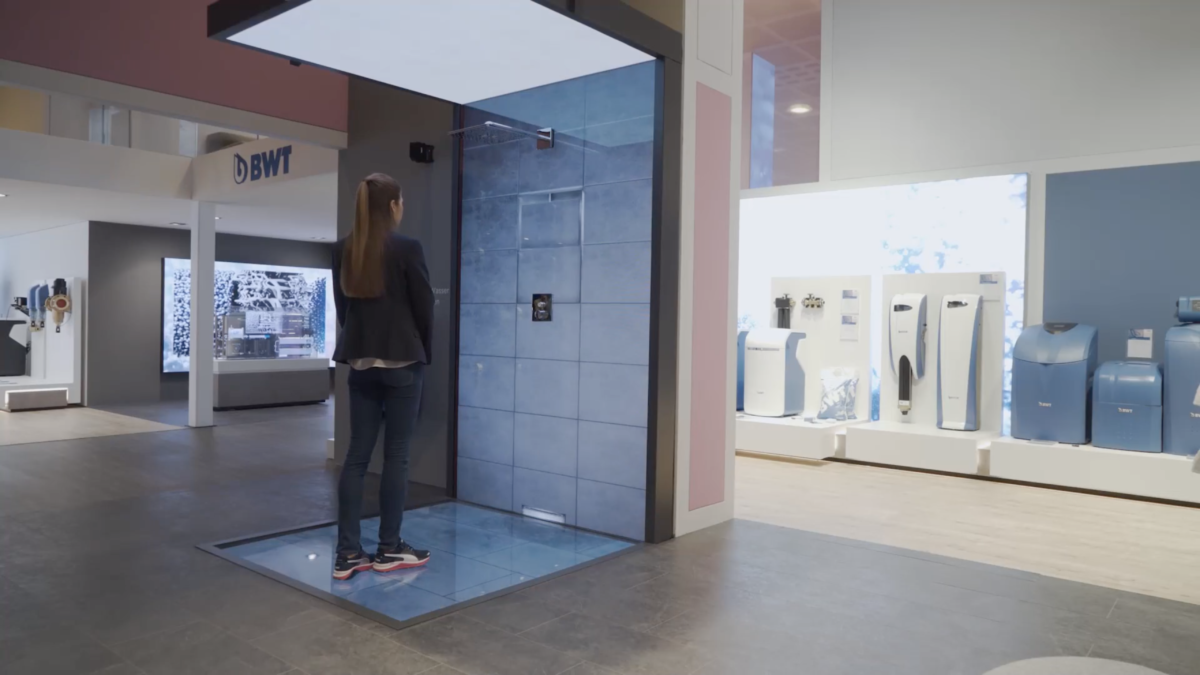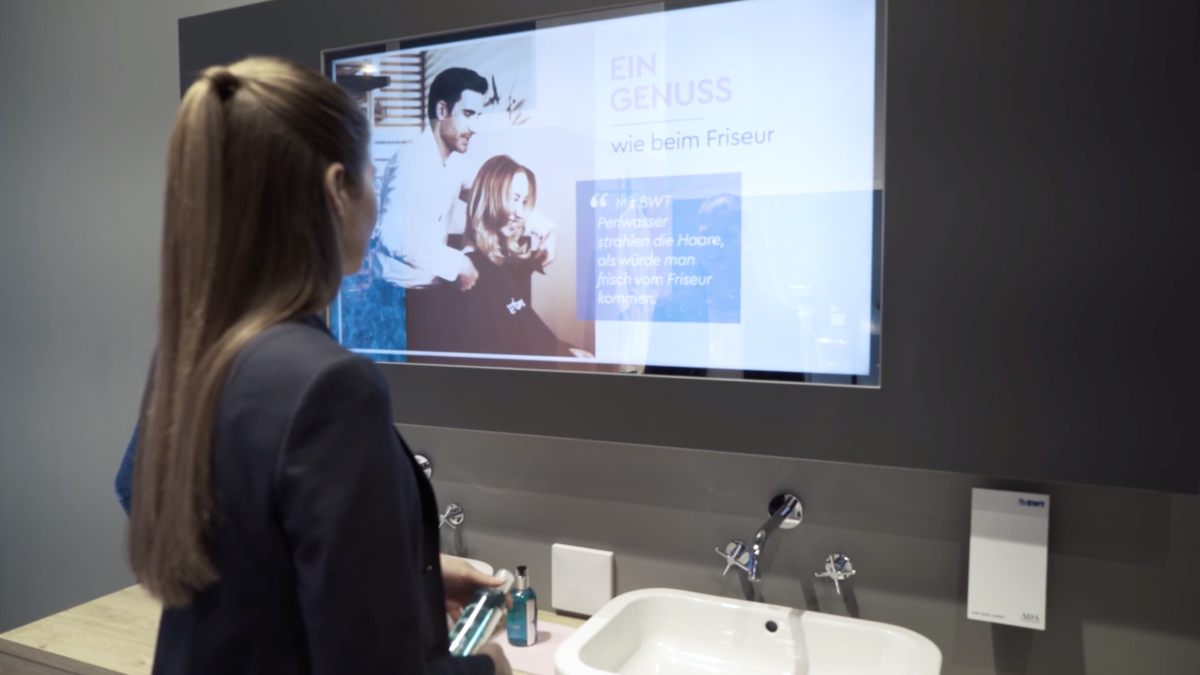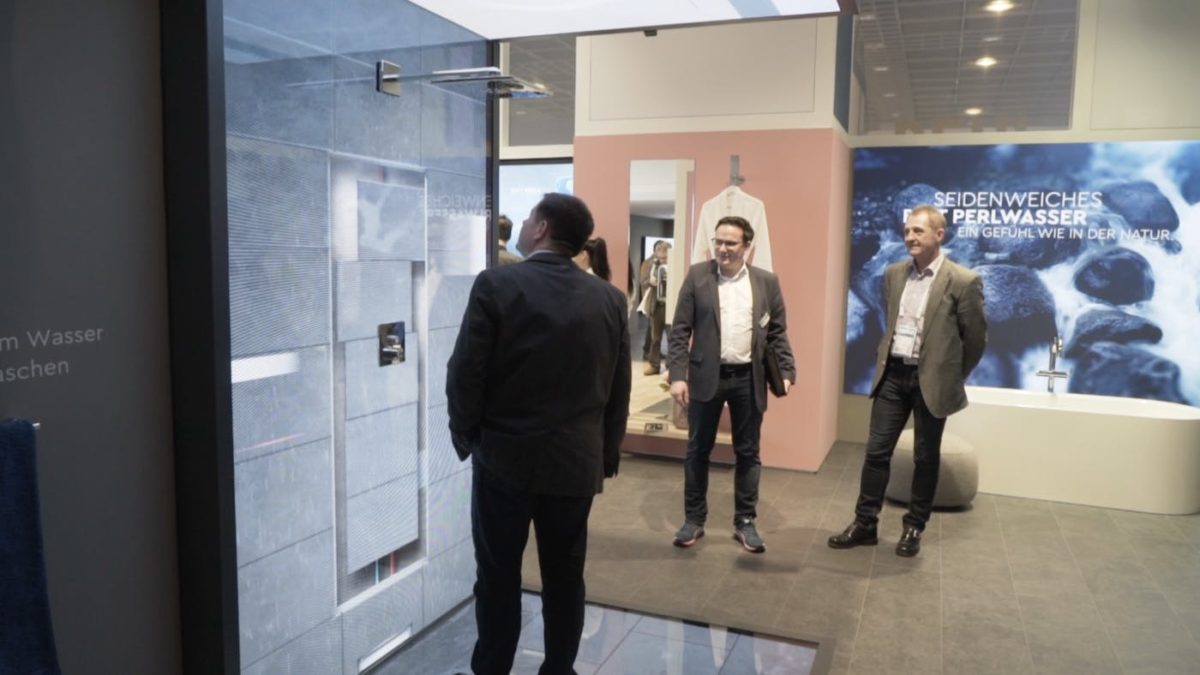 Roadshow
Together with our partner Media Apparat, we realized a mobile showroom for BWT, which has since been set up at regular intervals for various company presentations. The system consists of a multitude of high-resolution displays, which are used to display the company's offers and information. By touching the individual rooms on a tablet, the entire range of the BWT world can be explored and relevant information is shown on the displays, from the basement to the attic.