ZOOM Trickfilm Studio
In the exhibition and studio spaces of the ZOOM Children's Museum in the MQ Vienna, topics from art, science and everyday culture can be explored in a playful way. The ZOOM Animation Studio enables children between the ages of 8 and 14 to collaboratively create animated short films – from the story to the drawing of characters and the soundtrack. As part of the Interreg project "Animation NOW", we were commissioned together with the Viennese design and architecture studio ZIRUP to modernize and technically redesign the studio.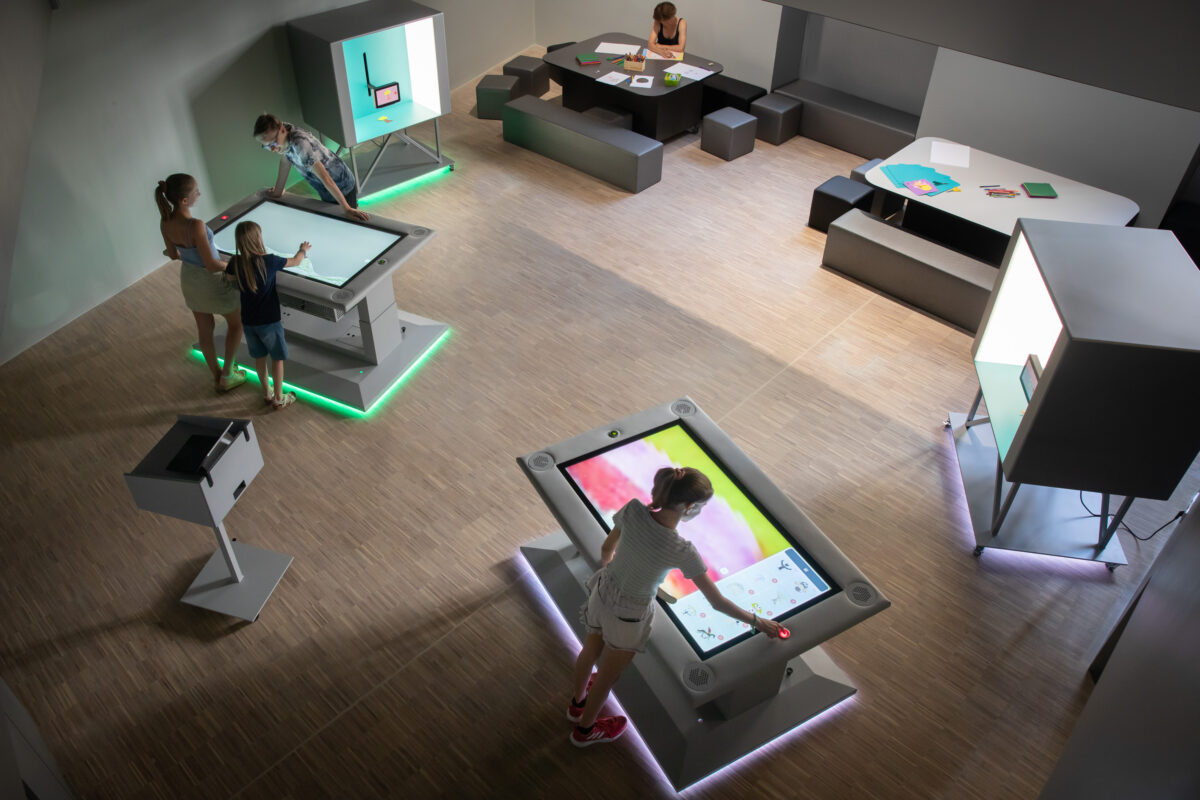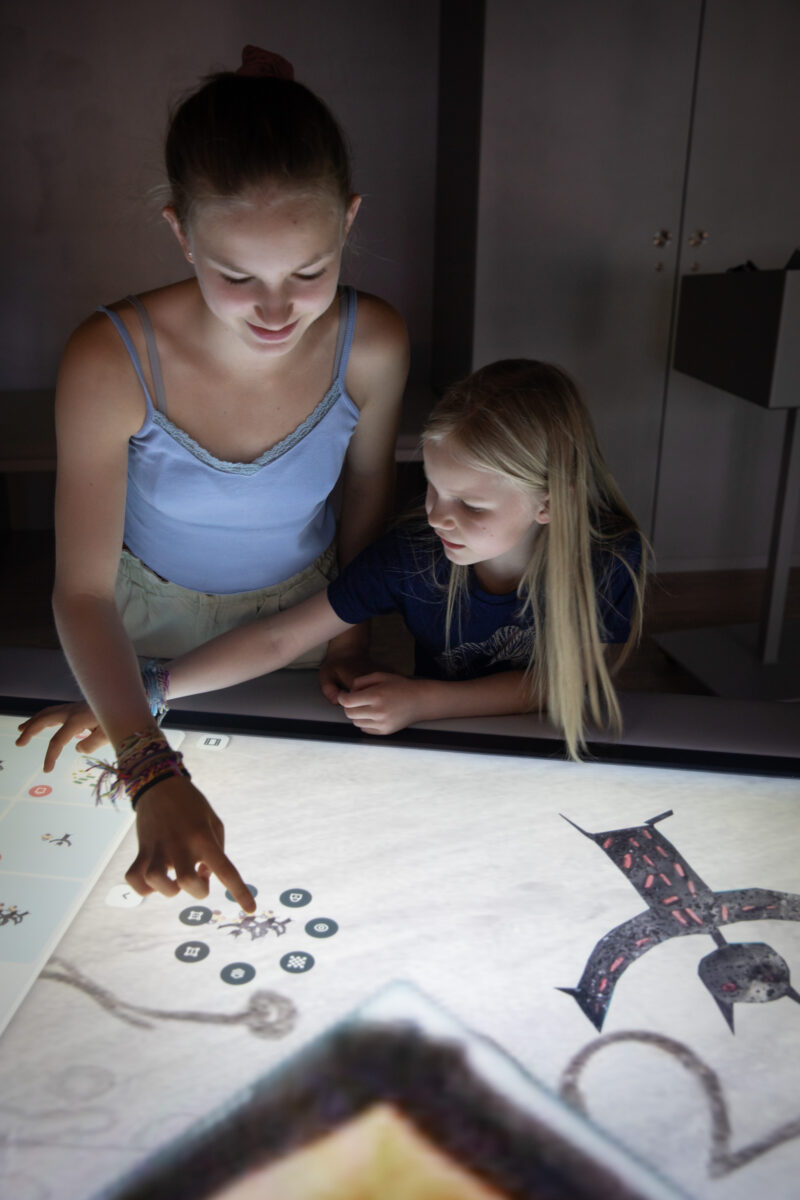 The highlight are two newly designed animation tables, which can be operated both with multi-touch gestures and object markers. On two separate green-screen stations, children can scan their hand-drawn figures and transfer them to the table to include them in their short films. Finally, the films are set to music before being exported and published in the museum's digital archive.
The particular challenges of this project were the short implementation period, a variety of technologies used, and the special focus on a child-friendly design. In addition, the entire system had to enable the workshops to run as smoothly as possible. In close and good cooperation with the team of the animation studio, we were able to realize an all-around successful user experience.